TUFFALOY HEAVY-DUTY PADDLE-TYPE HOLDERS AND TIPS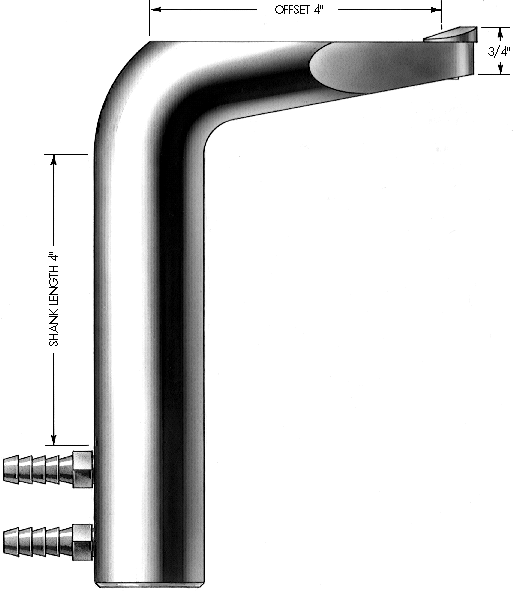 TUFFALOY heavy duty paddle-type holders are made of the stronger Class 3 alloy, for greater rigidity and minimum deflection, even under loads of 1000 pounds and more. Class 3 alloy provides 154% more tensile strength (up to 100,000 psi). Head height is a low 3/4-in. and the shank length is a usable 4 inches.

Three low-profile electrodes of Class 2 alloy are offered for use in this heavy-duty holder. If applications permit greater head height, any standard No. 4 RW tip may be used.
| | | |
| --- | --- | --- |
| Shank Dia. | Description | Item No. |
| 1 | SH-7194 | 345-7194 |
| 1-1/4 | SH-7195 | 345-7195 |
| 1-1/2 | SH-7196 | 345-7196 |
TIPS

TRUNCATED CONE

SE-3247

Item No. 170-3247

OFFSET

SE-3248

Item No. 170-3248

FLAT FACED

SE-3249

Item No. 170-3249