TUFFALOY OFFSET HOLDERS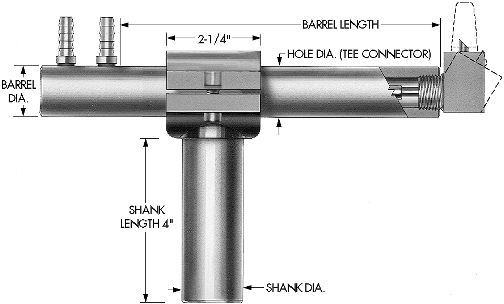 UNIVERSAL HOLDER ASSEMBLIES

Holders, Tee Connectors, and Adapters may be assembled as shown, line by line in the table, to make up holder assemblies that will do spot welding in many otherwise inaccessible places. Goldcrown® (ejector-type) holders may be used in place of the non-ejector holders listed. The Tee Connector is Class 3 RWMA alloy.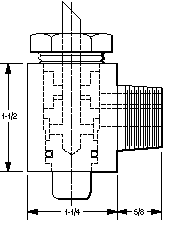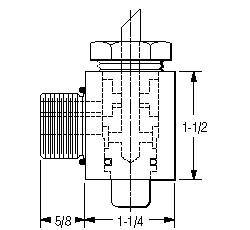 EJECTOR STYLE ADAPTER HOLDERS
HOLDERS

TEE CONNECTORS

ADAPTERS

Barrel Dia.

Barrel Length

Description

Item No.

Hole Dia.

Shank Dia.

Description

Item No.

Tip Socket

Angle Degrees

Description

Ejector Adapter

1-1/4
8
N-08085-A
325-0295
1-1/4
1
T-1-1
192-1100

Various

1-1/4
8
N-10085-A
325-0295
1-1/4
1
T-1
192-1000
4RW
90
AD-584-90
1-1/4
8
N-10085-A
325-0295
1-1/4
1
T-1
192-1000
4RW
30
AD-584-30
1-1/4
8
N-10085-A
325-0295
1-1/4
1-1/4
T-125
192-1250
5RW
90
AD-585-90
AD-585-90E
1-1/4
8
N-10085-A
325-0295
1-1/4
1-1/4
T-125
192-1250
5RW
30
AD-585-30
1-1/4
8
N-10085-A
325-0295
1-1/4
1-1/4
T-125
192-1250
6RW
90
AD-586-90
1-1/2
8
N-12085-A
325-0375
1-1/2
1-1/2
T-15
192-1500
5RW
90
AD-585-90
AD-585-90E
1-1/2
8
N-12085-A
325-0375
1-1/2
1-1/2
T-15
192-1500
5RW
30
AD-585-30
1-1/2
8
N-12085-A
325-0375
1-1/2
1-1/2
T-15
192-1500
6RW
90
AD-586-90